Replica ship in Grand Palais is striking backdrop for catwalk show that reflects bold new confidence of French fashion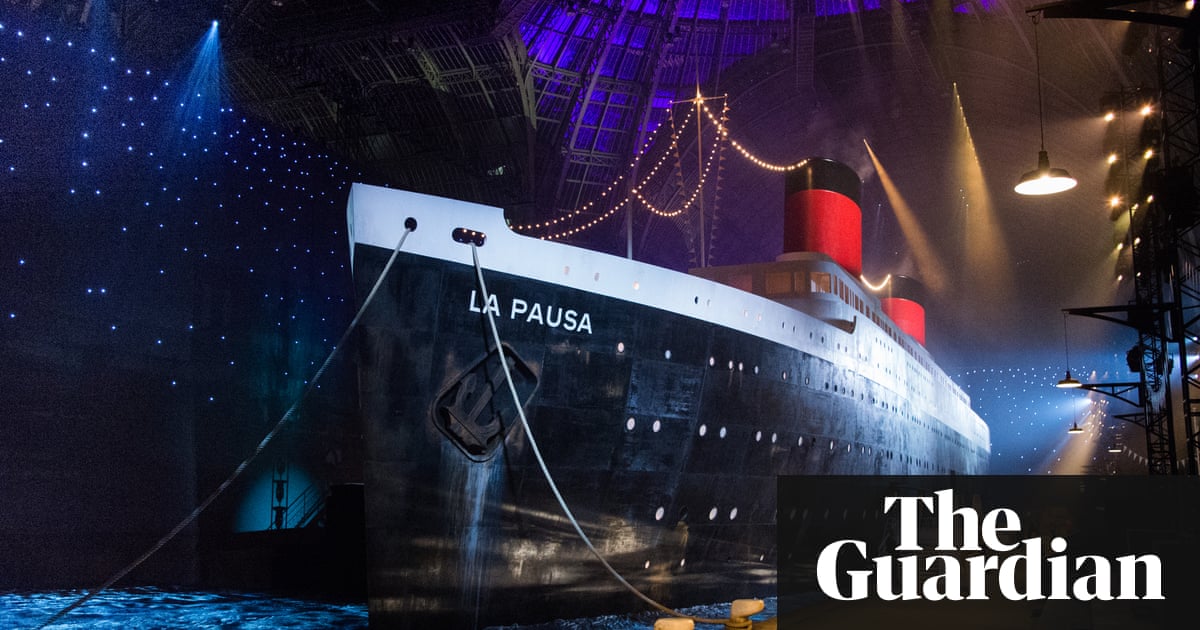 Docking a 148 -metre-long ship with on-board piano bar, swimming pool and a passenger list of Hollywood starrings in the centre of Paris is a bold statement of ambition, luxury and grandeur. It is indicative of Karl Lagerfeld's world view that the set for his latest Chanel catwalk depict was, in fact, scheme B.
" We wanted to set sail, to take you on an actual cruise ," shrugged Bruno Pavlovsky, Chanel's president of manner, before the depict on Thursday evening." We worked on a plan for two years, but to find the perfect boat proved impossible ."
The replica boat, named La Pausa after Chanel's villa in the Cote d'Azur, took a month to install inside the Grand Palais, detailed down to the voice of creaking ropes and distant seagulls, and was the backdrop for clothes that revived the Chanel of a Breton stripe-wearing Coco on holiday. Cream ribbed sweaters had anchor-stamped gold buttons and wide white trousers were worn with deck-friendly flat shoes.
Evening garments were bugle beaded, while the house tweed suit turned up with a skater-shaped skirt and cropped coat. City black was swapped for sea blues and candy stripes. The mood was Coco at Deauville, with a dash of Duran Duran's Rio. After a reveal featuring 80 attires, all 900 guests were invited onto the upper and observation decks for champagne, Negroni cocktails, seafood and truffle chips.
Read more: www.theguardian.com